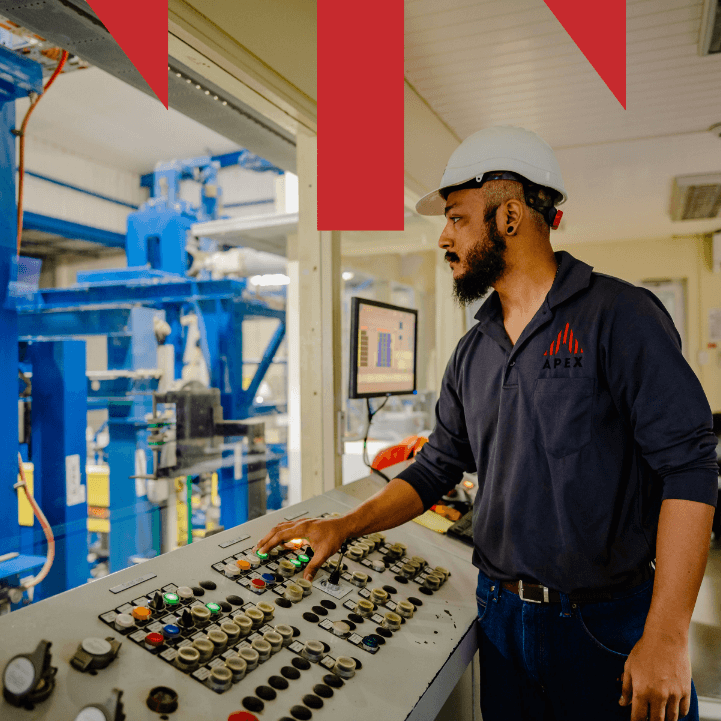 Since 1985, Atco Concrete Products has grown to be the largest ready-mix facility in Aruba. Our commitment to supply superior quality in products and in customer service remains our highest priority.
To reflect our ever-evolving offerings, Atco Concrete Products has proudly revitalized its brand to APEX. APEX is now home to 6 brand products, each representing a pillar of premium construction materials on the island: Cement, Blocks, Concrete, Pavers, Aggregates, Hollow Core.
This strong portfolio of time-trusted, high-quality products perfectly reflects the new APEX name and our dedication to taking our clients' projects to the highest level.
Local and qualified professionals, who are determined in providing the most superior quality service and products available on the island, are experienced and knowledgeable in everything that we do.
We are all about motivation in getting all of your projects done the right way with the proper superior quality materials. We are moving forward with pride in the name of superior progress, for the well being of our company and our community.